Secure Your Digital World with ThreatAdvice
Protect your organization from cyber threats with our comprehensive cybersecurity solutions and expert guidance
After just 1 year of training, ThreatAdvice clients show a 64% improvement in their employees' click-through phishing rate.
Get Started Now!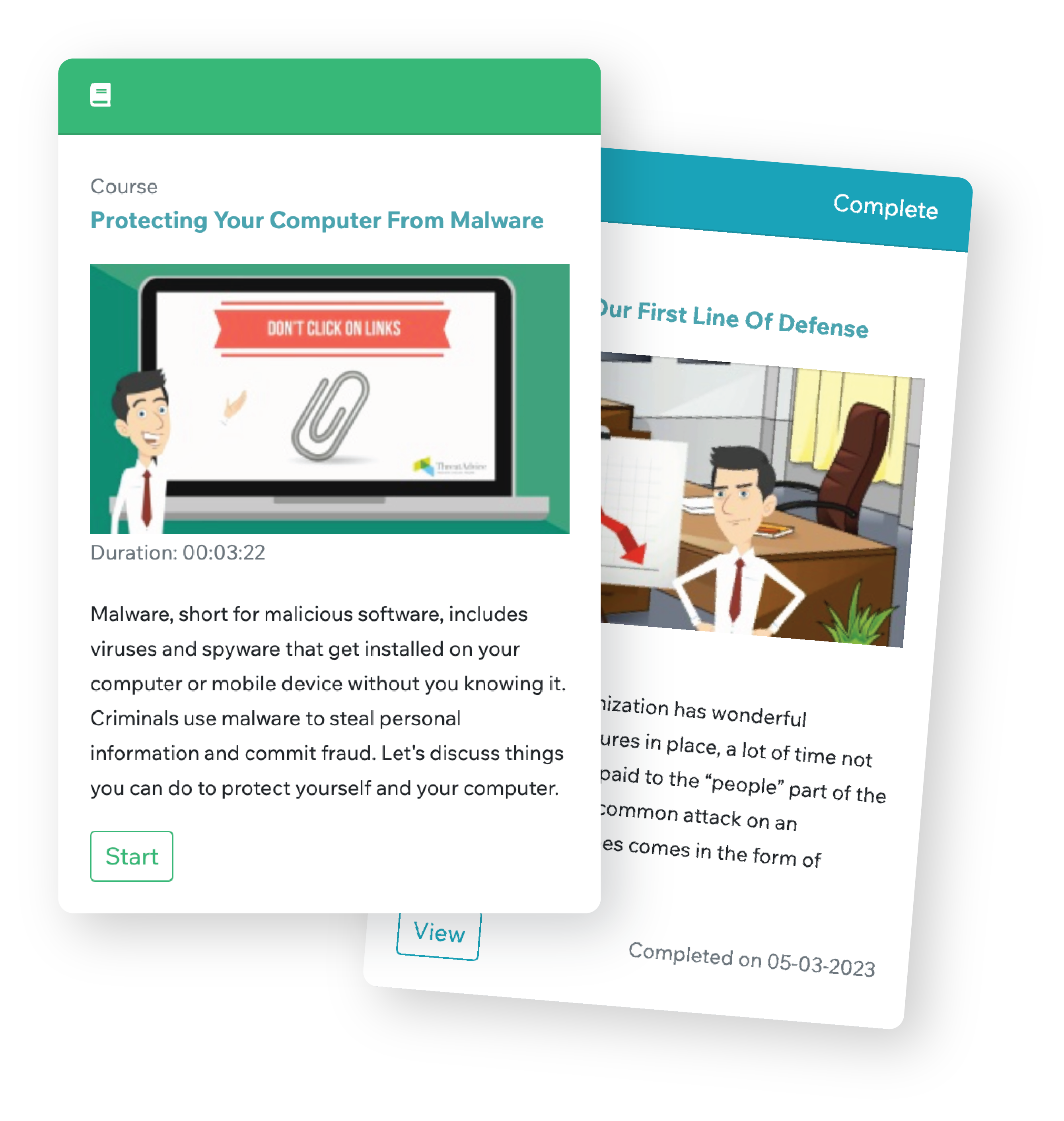 Fight Cybercrime with ThreatAdvice
Get a quick overview of our cybersecurity solutions to see how you can protect your success.
Cybersecurity Training
Our video-based cybersecurity training courses are easy for employees to understand and encourage engagement and completion.
Phishing Simulations
Quarterly phishing simulations put what your employees have learned to a real world test.
Policies Library
Our extensive policies and procedures library can be used to create new policies or to supplement existing policies.
ThreatAdvice Cybersecurity Education Solution
ThreatAdvice offers comprehensive cybersecurity training solutions to keep your organization safe from cyber threats. Our engaging micro-learning, video-based courses and tracking tools make it easy for employees to understand and administrators to monitor progress.
What's Included:
• Written and video classes in micro-training format
• Unlimited Phishing Simulations On Demand
• Customized Learning Paths
• Individual Employee Risk Level Scorecard
• Detailed Audit Reporting
• Frank Abagnale Cyber Academy
• Company Threat Plan
• Policies Library
• Employee Tracking
• Mobile Friendly Interface
• Trivia & Gamification
• Multiple New Courses Added Monthly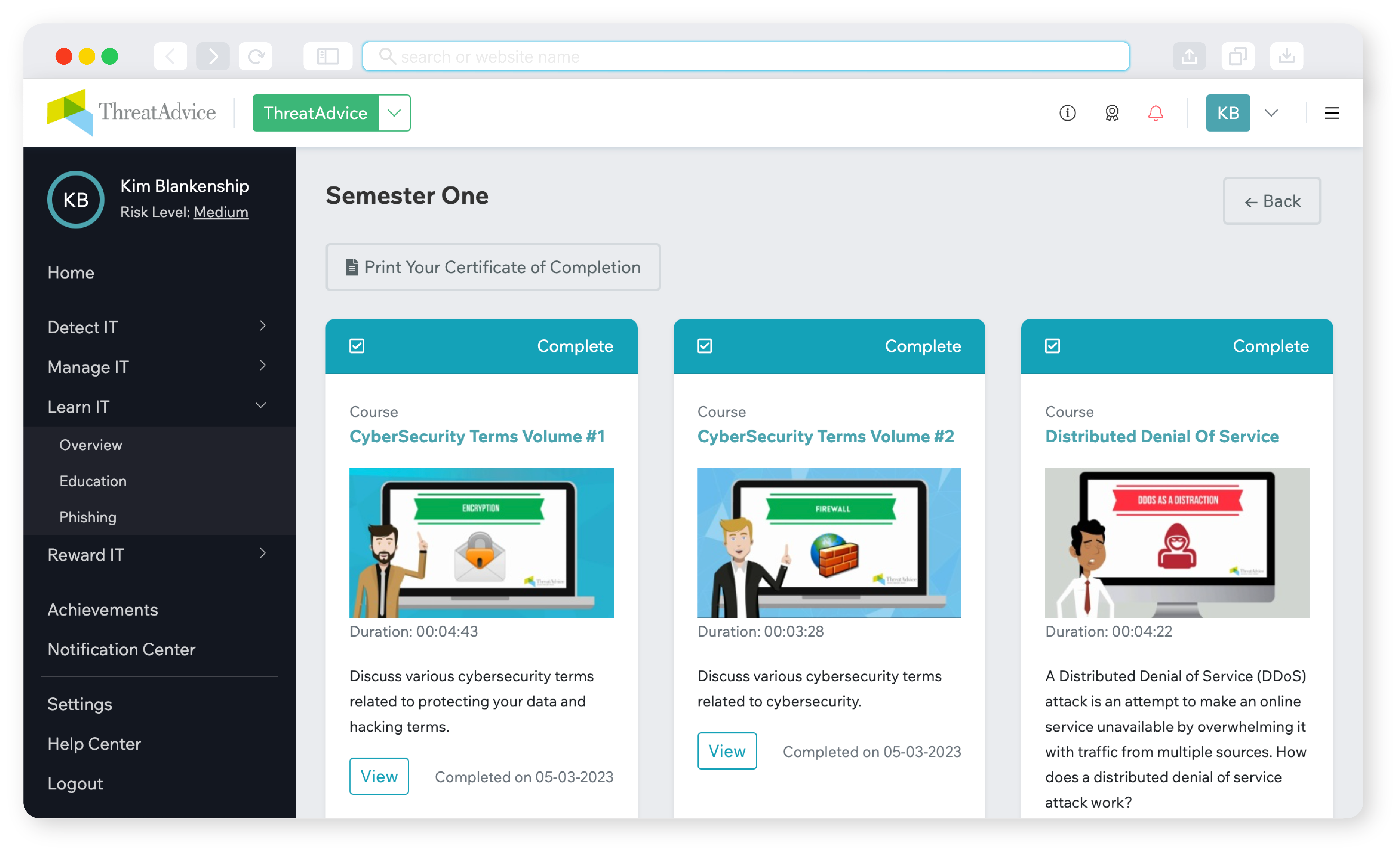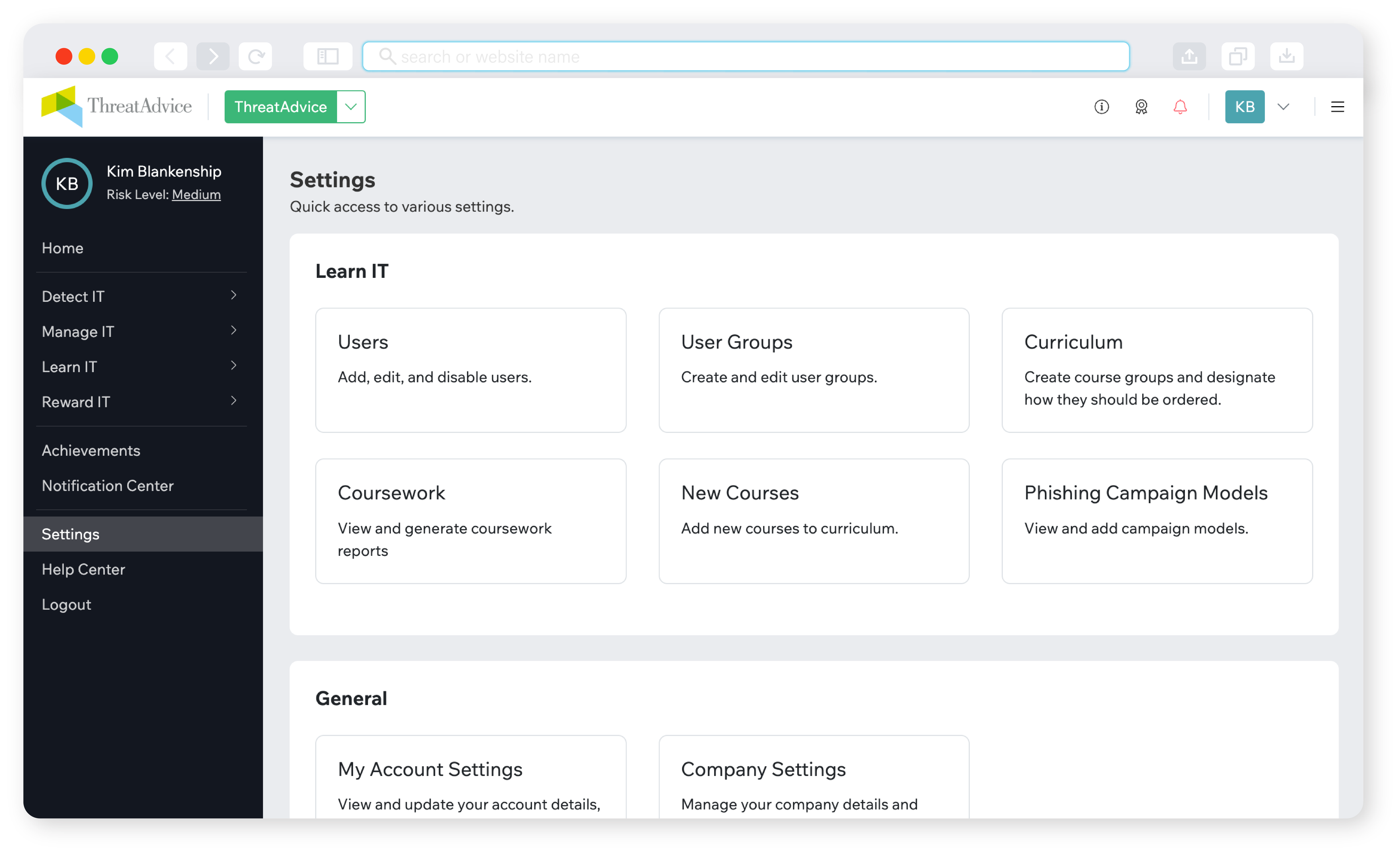 Get In Touch
Ready to reduce technology costs and get protected? Start here.